Artist Statement
coming soon, Mar 2023
My goal as a visual form creator is to establish connection with essence 
Possible roads one can take and how far it can take you on your way to a complete picture.
Philosophy

50%

50%

Science

80%

80%

Art

90%

90%
Source: Izabela Bogdanovic
I chose art as a means to reaching my goals, as science and philosophy have certain obstacles and would not provide jumping points for my imagination to roam.
Science is too analytical and is concerned too much with parts that it can never reach the whole as it is always discovering the new parts to analyze.
Philosophy is too abstract, and lacks physical components that will ground it directly in our life.
Both science and philosophy are limited with rational thoughts and pretend that it is all there is in this world and this can quickly take somebody to insanity or even inhuman behaviors as we can see repeat in history from time to time.
We need the art to connect us to the macro level, the creator level, to tuch aspects we do not rationally understand but are none the less real and play a role in our lives.
Looking for Harmony
Harmony in my interpretation is a balance between meaning and form. As long as the form is representative of the essence inside, it is harmonious and it fulfils it's purpose.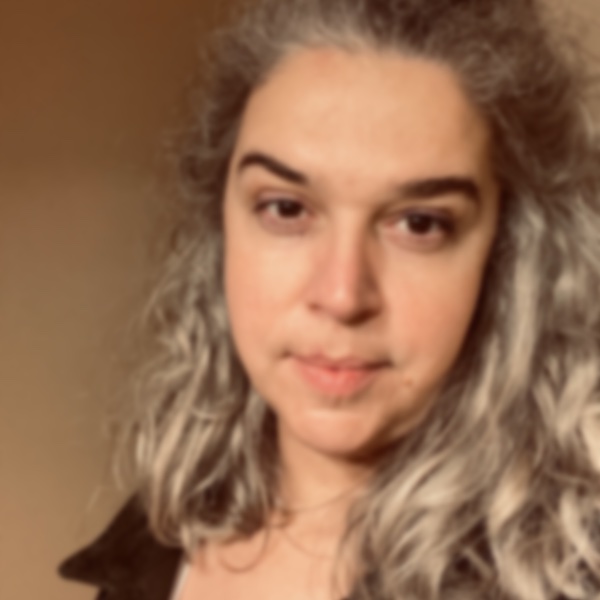 Izabela Bogdanovic
Visual Artist
Exploring the full circle by applying oil paint in meaningful ways and presenting intimate scenes of light and shadow, taking liberties, skipping over opinions and presenting my authentic experience.
Juried Exhibitions
Find the list of my juried exhibitions 2019 – 2022
Most of the exhibitions have an online gallery link so you can even click to see the individual paintings in shows.
LIST