My painting Grape Views, View 3 has taken a ride to Vancouver to participate in the Shape and Form exhibition. Last fall I painted a bowl of grapes three different ways, with three different viewing angles and this was my last one. It has considerably less detail and way more colour than my previous versions. This little trio also shows a process of my familiarizing with the subject and my tendency to avoid repetitions. You can see the entire evolution of colour that becomes more dramatic as the project is progressing.
This bowl definitely caught my attention and I enjoyed painting it paired with different lights. I used colour gels that I attach to my studio lights to produce different colour effects. In this process my sun light grapes turned into something of a disco sensation.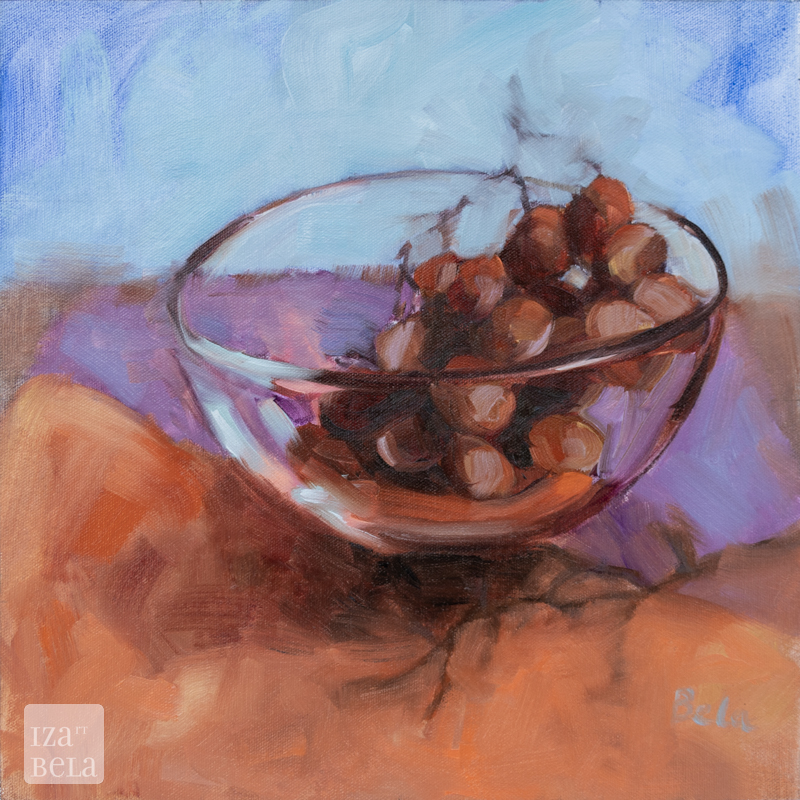 Shape and Form is the Federation Gallery's annual celebration of artworks that really explore the visual language of art through shapes and forms. Bold brushstrokes, curves and edges, and a focus on foreground vs background. This exhibition is a feast for the eyes and showcases work in a range of themes from delicate florals, sweeping landscapes and precise realism. Let yourself indulge in the beauty of form, taking in all of the shapely details in these works.